Details

Written by

Geomancy.Net

Category: Find Your Sign
Hits: 19288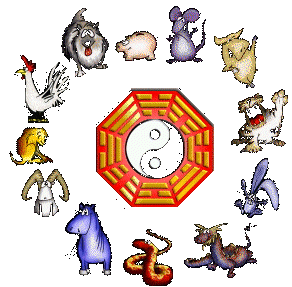 Check your Date of Birth:-
Details

Written by

Geomancy.Net

Category: Rat
Hits: 21095




The Rat person is charming and ambitious. They are always busy and seldom able to relax fully. If not, they get bored easily or get bad tempered. They enjoy going to parties or having a quick round of chat.
Rats like to reach their goals by fair play. They are shrewd and not easy to be fooled.

Rats are lively, sociable and easy to get along. They are ambitious and like to see others put in an honest day's work. The Rat is a real family person and devoted to their loved ones and family. At home, does not reveal any of the mean personality traits.
Rats make good advisers to others but not to themselves and are generous to those they truly love even if not loved back.
Rats are also hardworking and thrifty and able to sense danger. Are honest and meticulous and intelligent.


On the negative side, Rats are practical but lack courage. Can be extravagant and greedy. If the Rat is not careful, the greedy side of the Rat could lead to all kinds of trouble.
Rats are secretive, self-indulging and self-seeking. They love to critize and gossip. Rats should avoid being over-work and being over-ambitious.
Avoid trusting another Rat or those born in the year of the Rabbit and Ram.
Characteristics:-

Order of Animals

1st

Hour ruled by Rat

Month

1st Moon

Year

1912, 1924, 1936, 1948, 1960, 1972, 1984, 1996

Season

Winter

Direction

North

Western Zodiac

Sagitarius

Ruling Planet

Jupiter

Lucky Gemstone

Carbuncle or Red Garnets

Force

Famous Personalities

George Bush (Wood-Rat), H.R.H. Prince Charles (Earth-Rat), Marlon Brando (Wood-Rat), David Herbert Lawerence (Earth-Rat)

Career

Suitable in the Service Industry:

Male: Advertising, Food & Beverage, Hotel, Music, Mass Media, Research.

Female: Beauty, Fashion, Film, Hotel & Writing.

Romance

Gentle and loving. However, can get into extra-marital affairs.

Younger Monkey and Dragon makes good companion for the Male Rat.

Female Rat's ideal partner is the Dragon or Ox.
---
Excellent match :
Paring best avoided :
In some instance, be more understanding and tolerant :
Details

Written by

Geomancy.Net

Category: Rat
Hits: 6552
Water-Rat: 1912, 1972
Is well read, intelligent and more easy going than his rat cousins.
Is also not as ambitious and love the good life.
Hates to be challenged.
A good conversationalist.
Details

Written by

Geomancy.Net

Category: Rat
Hits: 6759
Metal-Rat: 1900, 1960
Is charming, considerate, ambitous, hardworking, generous and meticulous.
Can be relied on to see through the completion of a project.
Is excellent in co-ordination and strongly believes in personal contacts. Can be stubborn or possasive. Higher achiever both financially and socially.
Externally eludes an air of calmness but internally is less self confident and emotional than he would let others see.
---

Details

Written by

Geomancy.Net

Category: Rat
Hits: 5953
Wood-Rat: 1924, 1984
Is more practical, direct and less ambitious then the rest of his cousins.
Loves to be surrounded with material things and very good with words.
Make a good writer or editor.